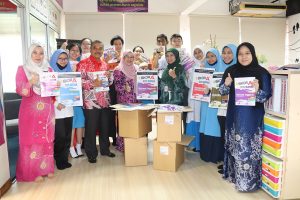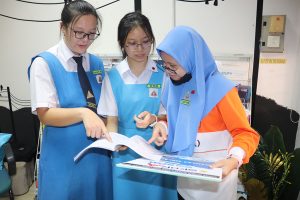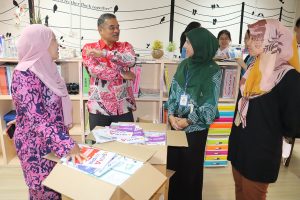 The SPM 2022 IMPACT Program has been succesfully held, together with SMK Bandar Sri Damansara 1, Damansara. A total of 270 form 5 students had each received a set SPM reference book for 4 core subjects – Malay, English, Mathematics & History. The objective of the program aims to help students who will sit for the SPM in March 2023.
Besides that, the program includes a session of motivational talk for the SPM candidates, as well as, contribution of laptops for the school usage, especially at the school's computer lab.
Together in the photo, is the representative from LITRAK and SPRINT, Puan Ruhani Abdullah and the principal of SMK Bandar Sri Damansara 1, Puan Noramizan Ab Rahman.
Hopefully these students will get excellent SPM results in the future.