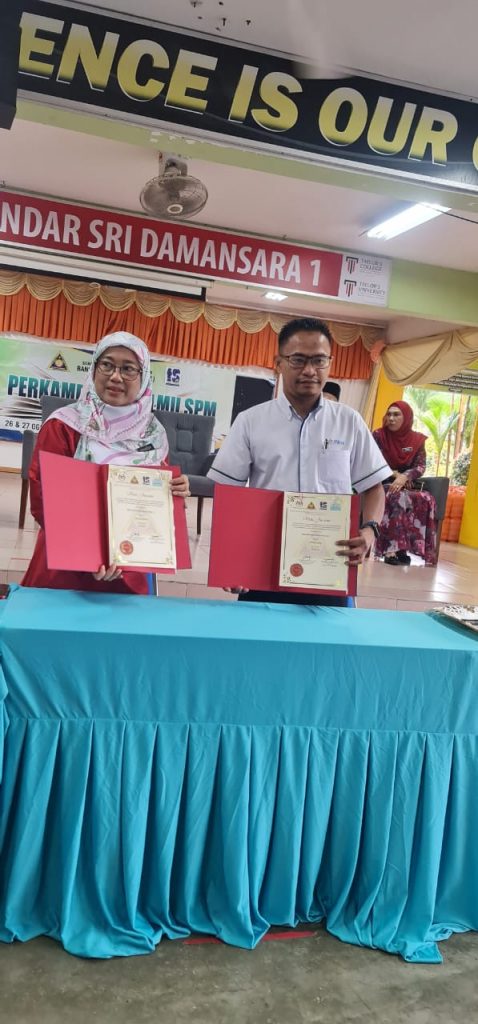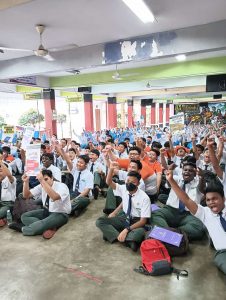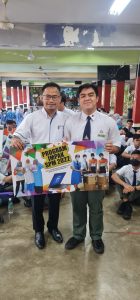 Amanat Lebuhraya Rakyat Berhad through its concession company, Litrak had successfully organized the 2022 SPM Impact Program with 280 students SPM candidates from SMK Bandar Sri Damansara 1, Kuala Lumpur, previously on 10th February 2023.
Candidates received a set of revision books and materials for core subjects such as Malay, Mathematics, Science and History. This allows the candidates to review lessons with friends and teachers, when attending additional classes held by the School.
Apart from the revision books, the school also received a laptop for the computer lab's usage. The contribution was handed over in a brief ceremony, by the representative of Amanat Lebuhraya Rakyat Berhad, Mr. Shah Rizal Mohamed Fawzi as the Head of Communications Department, to the Principal of SMK Bandar Sri Damansara 1, Puan Noramizan Binti Ab Rahman.
Afterwards, the students were enrolled in a dedicated Motivational Talk, arranged by Litrak and the school. Our main focus is for the SPM candidates to push through and strive to achieve excellent result in the upcoming SPM. All the best!